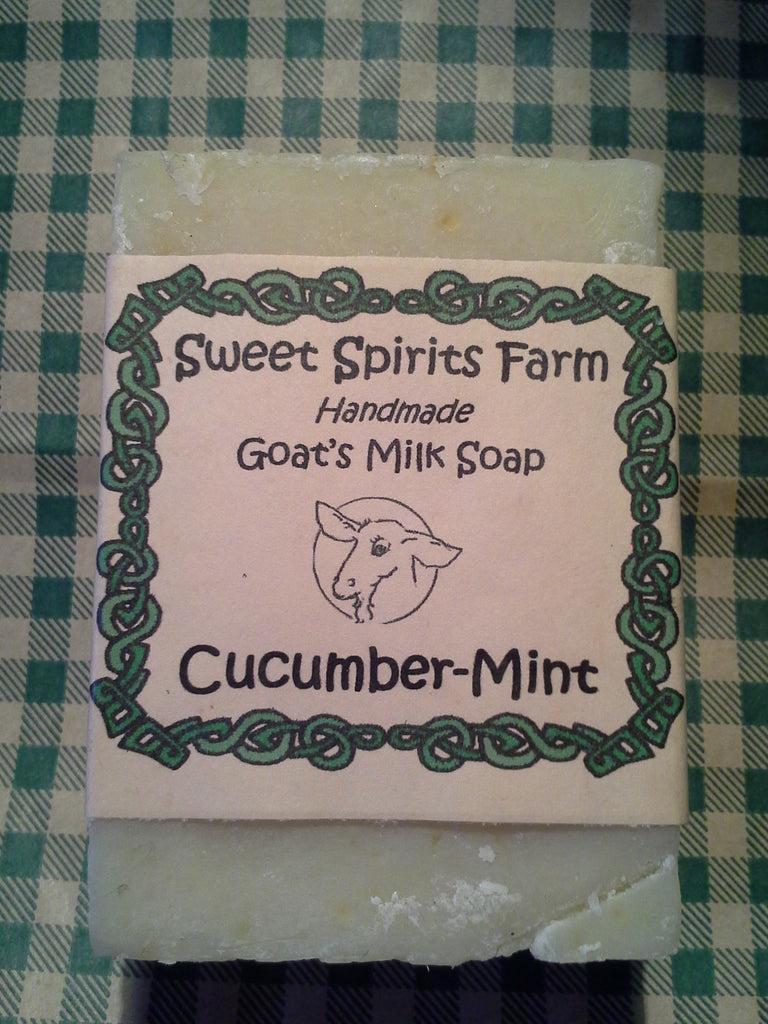 Cucumber Mint goat milk bar soap
$ 7.25
Fresh pureed cucumber, and spearmint essential oil make this a very minty soap. Spearmint essential oil is good for aromatherapy, antidepressant, and astringent. Cucumbers are full of vitamins. 3.8 oz approx. made with lard, coconut oil, fresh goat milk, lye, essential oil, ground cucumbers  PRICE INCLUDES SHIPPING!
ORDER 7 or more bars, get one free!
All scents included....mix and match!