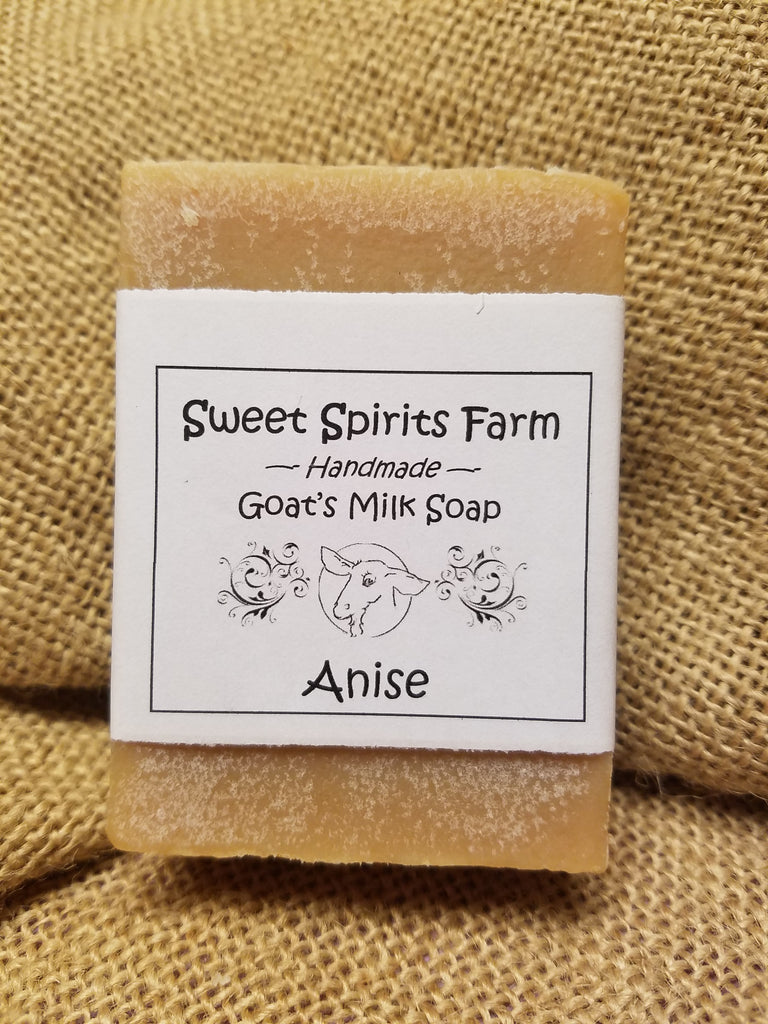 Anise goat milk bar soap
$ 7.25
Anise is a sweet reminder of licorice and Italian Christmas cookies, this essential oil is an antiseptic and an insect repellent. 3.8 oz approx. made with lard, coconut oil, fresh goat's milk, lye, and Anise essential oil. PRICE INCLUDES SHIPPING!
ORDER 7 bars, PAY FOR 6!                                 
All scents included....mix and match!