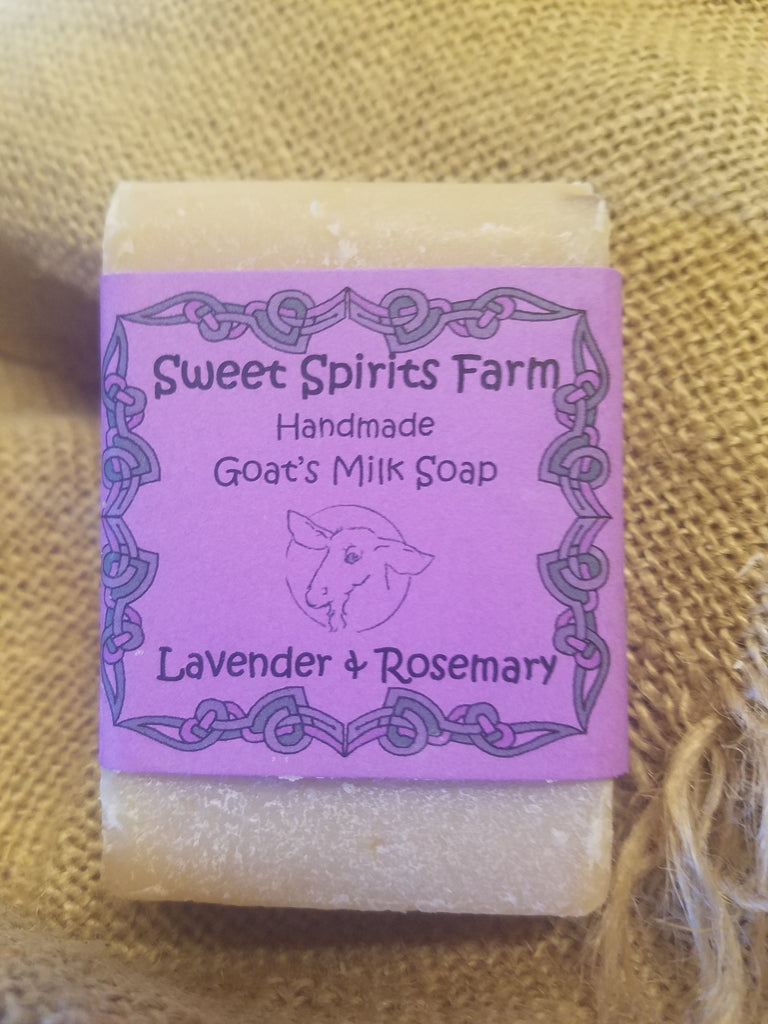 Lavender & Rosemary goat milk bar soap
$ 7.25
Rosemary essential oil nourishes dry skin and scalp and promotes hair growth. Also  get the benefits of healing lavender essential oil. (refer to lavender soap) 3.8 oz approx. made with lard, coconut oil, fresh goat milk, lye, essential oils  PRICE INCLUDES SHIPPING!
ORDER 7 or more bars, get one free!
All scents included....mix and match!