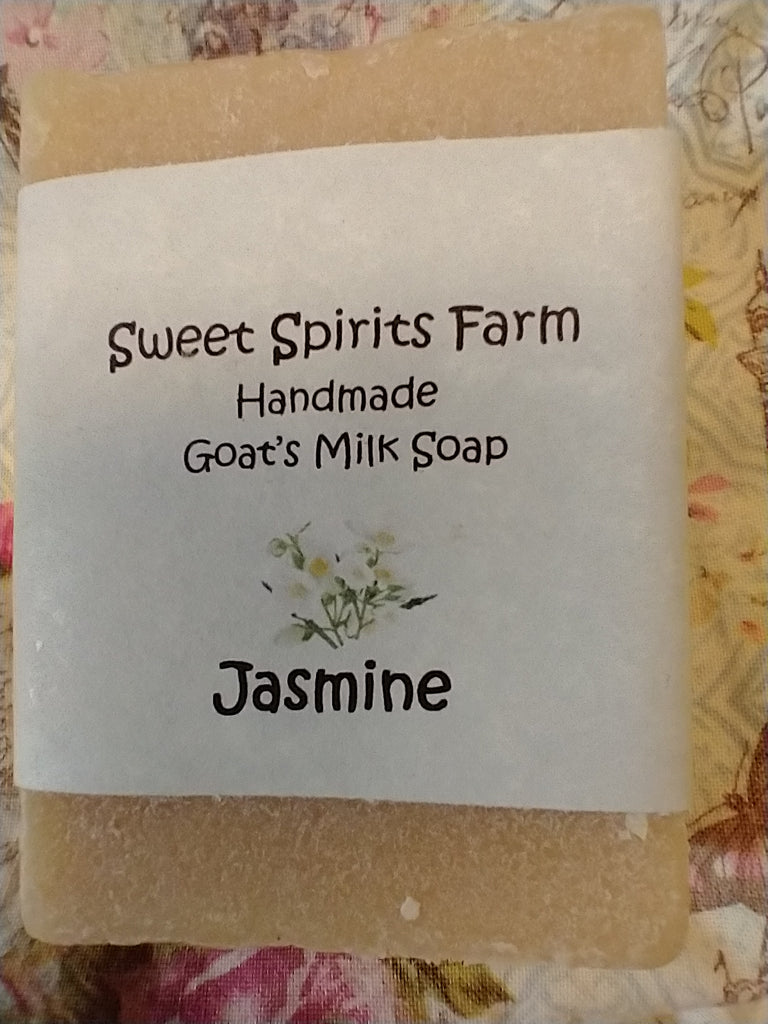 Jasmine goat milk soap bar
$ 7.25
Night blooming Jasmine has green top notes, with a woody base. With heart notes of jasmine and exquisite rose, this sweet floral scent is pleasing to the senses.  3.8 oz approx. made with lard, coconut oil, fresh goat's milk, lye, and Jasmine fragrance oil.  PRICE INCLUDES SHIPPING!
ORDER 7 bars, PAY FOR 6!
All scents included....mix and match.