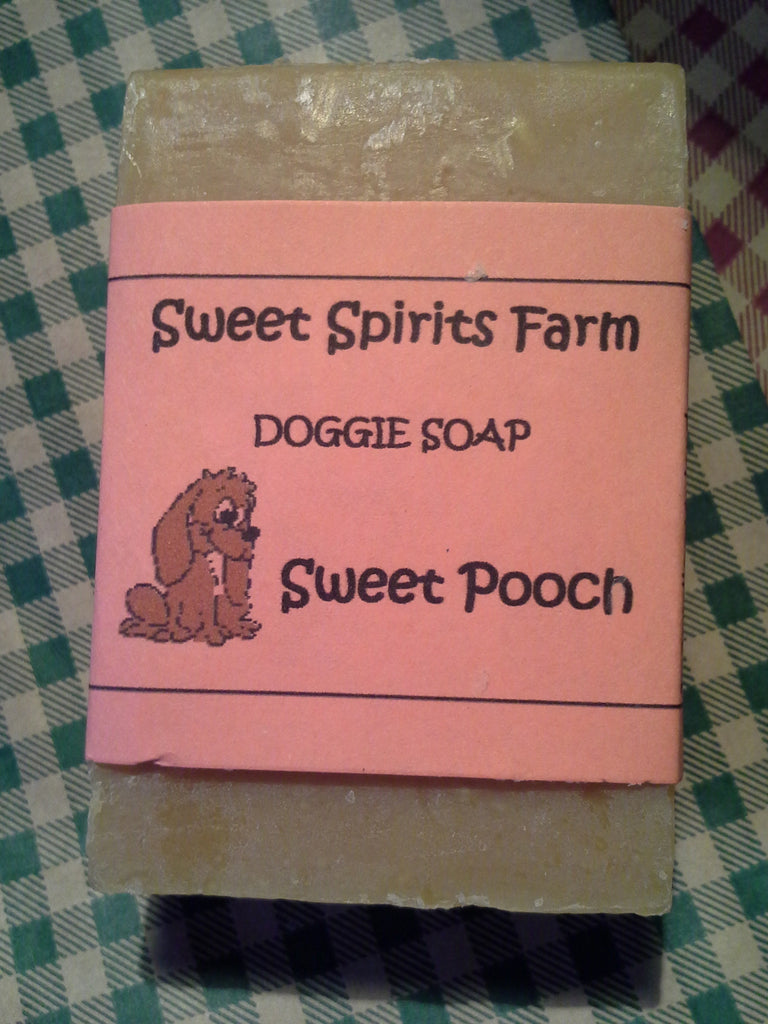 Sweet Pooch doggie goat milk bar soap
$ 7.25
This all natural soap for dogs is the same recipe except for it has diatomaceous earth (food grade) added. This powder (mostly silica) taken from the earth is very healthy for your dog's skin and fur.  It's 100 % safe to use, even if the dog eats it (watch out they think it's food). Sweet Pooch has the combination of lemongrass, lavender, and tea tree essential oils added to heal and repel insects. The goat milk adds lots of nutrients and softens their skin which helps with itching and scratching. PRICE INCLUDES SHIPPING!
ORDER 7 or more bars, get one free!                                   
All scents included....mix and match!
Products